On May 18, the Greater Bay Area International Adhesives and Sealants Exhibition was successfully held at the Foshan Tanzhou International Convention and Exhibition Center. Manager Li from the Sales Department of Tibet Mag participated in the exhibition.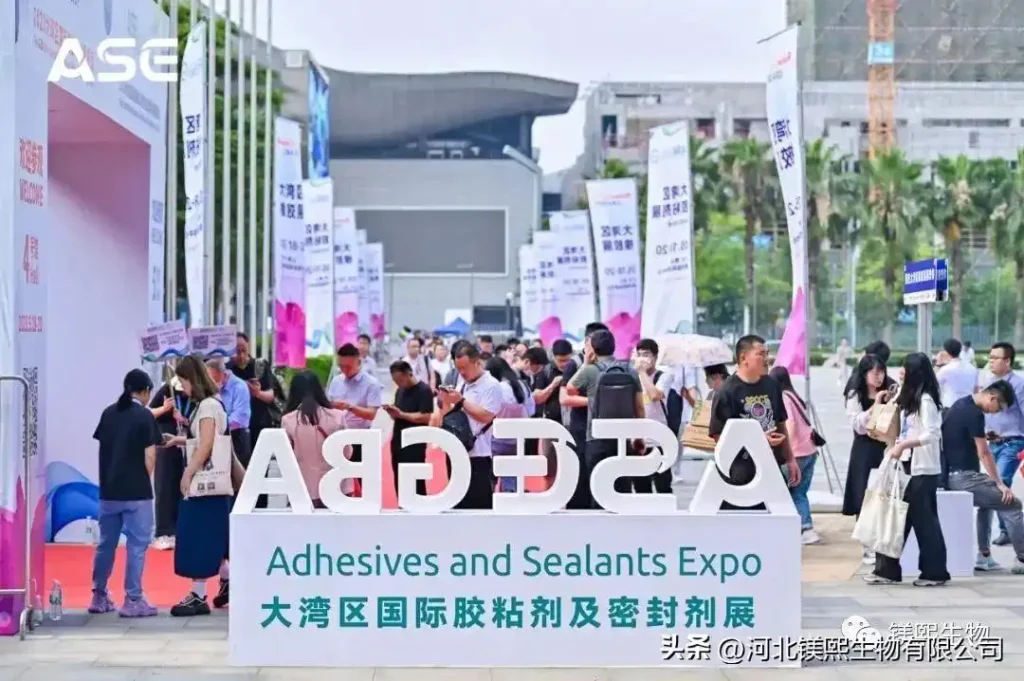 Magnesium oxide is an important component of adhesives and sealants. It has many functions. As an additive, magnesium oxide can improve the oil resistance of sealants, and can also absorb the hydrogen chloride slowly released by the adhesive during storage and use. It can prevent scorching during rubber mixing. Burning, or resin reactant. The magnesium oxide used requires small particles, large specific surface area, and high activity, that is, magnesium oxide can be different from that used in the pre-reaction. The amount of magnesium oxide also has a great influence on the performance of the hydrogen butyl adhesive. As the amount of magnesium oxide increases, the bonding strength will increase and the delamination will be reduced, because it is conducive to the formation of more chelates, but if it exceeds a certain level, Performance degrades instead.
Tibet Mag stated that magnesium oxide is one of the most important compounding agents in the processing of neoprene, and most of the process formulas for producing rubber products with neoprene contain magnesium oxide. Activated magnesia is one of the important raw materials of neoprene adhesives, and most of the common chloroprene adhesive formulas contain magnesia. Therefore, the application and development trend of chloroprene rubber play a decisive role in the overall demand of magnesium oxide.