The excellent performance of magnesium hydroxide flame retardant comes from the physical and chemical properties determined by the morphology, size and dispersion of its crystals. Due to its special structure, mechanical properties and dispersion, the magnesium hydroxide crystals with a flake structure have the functions of filling and halogen flame retardancy in thermoplastic polymers and fiber materials, and can increase the combustion initiation temperature of polymer materials. Increase thermal stability. Therefore, magnesium hydroxide with hexagonal flake morphology will become the subject of magnesium hydroxide flame retardant materials, and the preparation of flake magnesium hydroxide is one of the most promising directions in the preparation of high-quality flame retardants.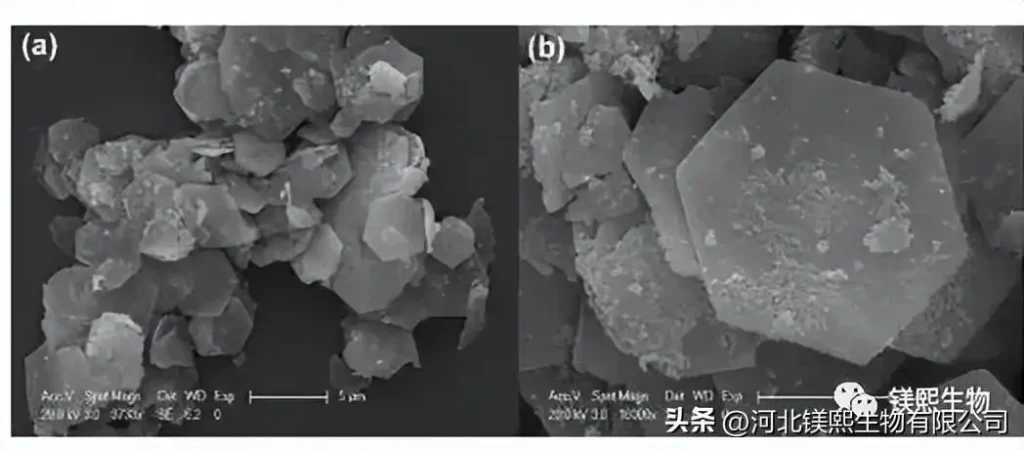 Product properties:
1. Typical hexagonal sheet structure with complete crystallization and more efficient flame retardant performance;
2. Monodisperse, improve the dispersion in the polymer system;
3. Micro-nano structure, studies have shown that: when the added hydroxide is reduced to 1um, the oxygen index of the flame-retardant polymer system is significantly increased. Moreover, as the particle size decreases, the inorganic particles have a strengthening and toughening effect on the polymer material.
Application fields:
1. Flame retardant for plastic and rubber;
2. Polyethylene, polypropylene, polystyrene and ABS resin flame retardant or flame retardant filler;
3. PVC, PP, EPDM, EVA resin system cable material flame retardant.